FEKRA is the joining together of artists from around the world with the culture and traditions of Southern Egypt. FEKRA functions as a cultural centre supporting these artists in their endeavors while promoting cultural exchange with the local people.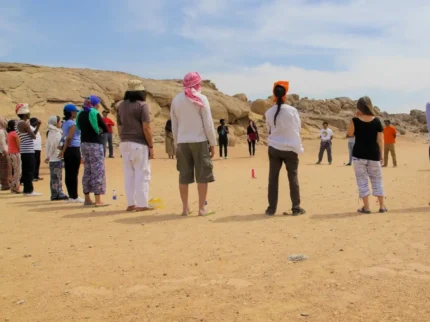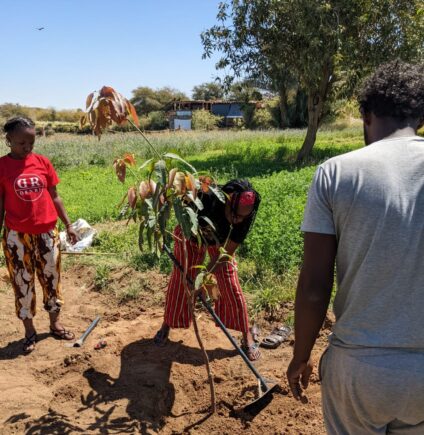 Dr. Karambu (Community hub leader from Kenya) planting a tree at Fekra cultural Center, Egypt 2022
FEKRA stands on a 40,000m² piece of land next to the Nile coves, opposite the island of the Philae Temple, in Southern Egypt.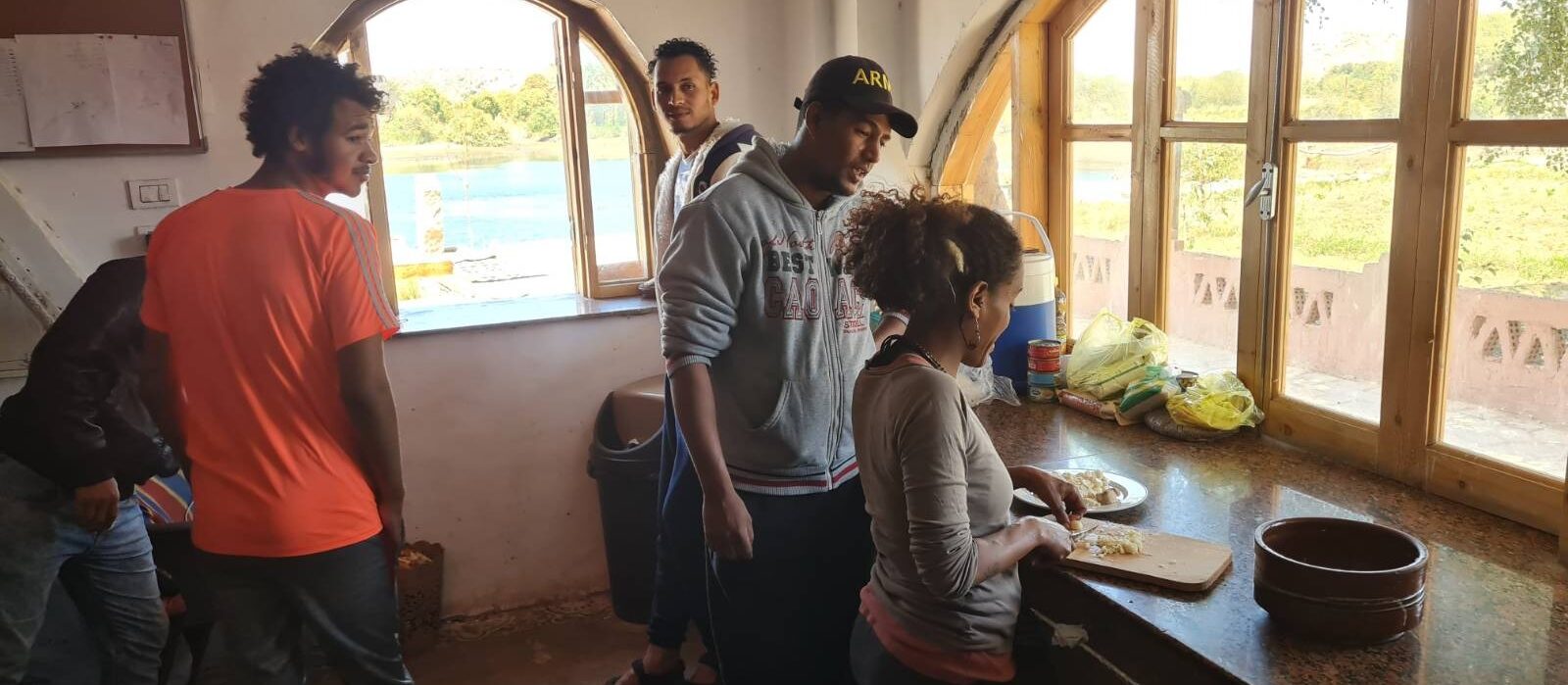 The Fekra team preparing for an Ethiopian cuisine workshop
The cultural center organizes traditional and contemporary music and dance events, poetry evenings, lectures and film screenings. It also offers courses and workshops with local and international artists and facilitates an international cultural exchange.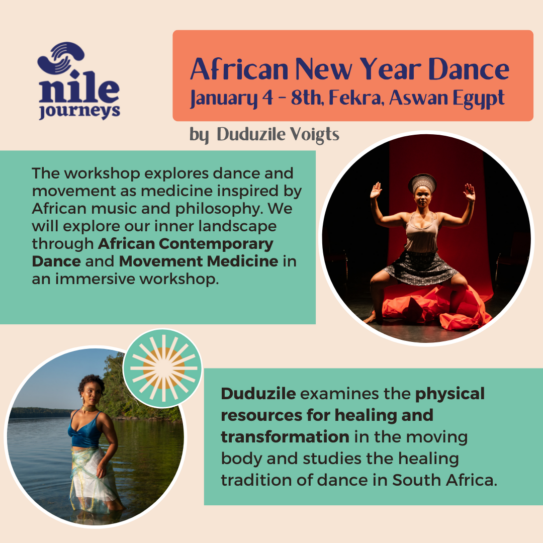 These Community Hubs are existing institutions and grassroots initiatives that work for regenerative and life-affirming actions in one or more Nile countries. Currently, the ones that invited us to explore together what the future holds are operating in spheres focusing on community development, permaculture farming, culture and heritage practices, shelters for children, education and livelihood opportunities for youth as well as entrepreneurship and technology.