Fili Coffee Roasting is one of the leading specialty coffee roasters
based in Addis Ababa. It is made up of seasoned professionals who have
rich experience in the coffee industry and are driven by a passion for
coffee and a commitment to quality. Fili Coffee is also a social café
that acts as a community meeting point while it also organizes events
and internships with the aspiration to inspire and empower people to
realize their ambitions.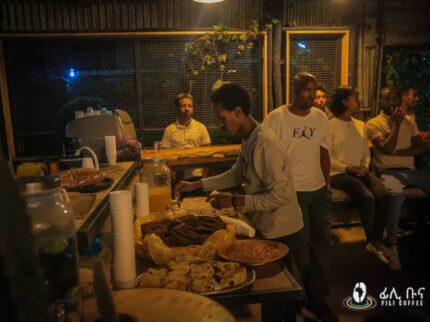 Respect Your Thought is a monthly event hosted by Fili Coffee, with support from the Nile journeys that creates a platform for the community to engage with thriving individuals from different walks of life. In this month's edition, Temsalet Kitchen founder Samrawit shared her journey in setting up her #socialenterprise.
Fili Coffee is a social café that serves the community as a gathering space with the aspiration to inspire and empower people to engage with their ambitions.